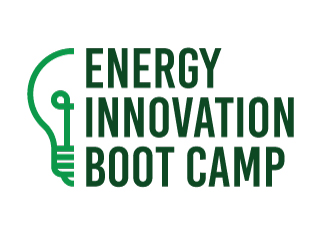 Energy innovation is essential for economic prosperity, national security, and environmental protection, including staving off the worst consequences of climate change. It is a complex process involving all sectors of society and multiple levels of governance. Interdisciplinary research should provide insights that accelerate energy innovation. Researchers are best able to do so when they take the needs of practitioners into account and communicate effectively with them.
To bridge the gap between research and practice and catalyze new, relevant research, ITIF hosted its inaugural energy innovation policy and management boot camp in May 2019. With the support of the Sloan Foundation and Spitzer Trust, 18 early career researchers spent a week in intensive discussion with one another and decision-makers from an array of policy-relevant institutions.
Energized by this experience, the inaugural cohort of scholars now comprise a community ready and willing to engage with energy policy-makers and managers. Brief profiles and links to their personal research websites follow.
Energy Innovation Policy and Management Scholars
Emily Beagle

Associate
RMI
Emily Beagle is an Associate at RMI. Her research background includes the use of experimental combustion techniques, technoeconomic assessment, and lifecycle analysis to evaluate the feasibility of bioenergy and other renewable energy projects.
Website: http://www.webberenergygroup.com/people/emily-beagle/
---
Casey Canfield

Assistant Professor
Missouri University of Science & Technology
Casey Canfield designs, tests, and models human-centered approaches for big data, automation, bureaucracy, and other black box systems to improve human decision-making for complex systems.
Website: www.caseycanfield.com
---
Travis Carless

Associate
The Brattle Group
Travis Carless's research is centered on risk, life-cycle assessments, and nuclear energy and policy. He previously worked as a design engineer on the Westinghouse AP1000 reactor.
Website: https://scholar.google.com/citations?user=avKM5BAAAAAJ&hl=en
---
Gabe Chan

Assistant Professor
University of Minnesota
Gabe Chan focuses on the causes and consequences of technological innovation for climate change mitigation. His portfolio also includes community solar and international climate policy, among other topics.
Website: https://chan-lab.umn.edu
---
Stacia Dreyer

Principal Consultant
Opinion Dynamics
Stacia Dreyer is an environmental social scientist interested in the human dimensions of environmental issues, including the food-energy-water nexus, marine renewable energy, and other sustainability topics.
Website: https://isearch.asu.edu/profile/3070198
---
Anna Goldstein

Research Assistant Professor
University of Massachusetts - Amherst
Anna Goldstein's research focuses on science and technology policy-making for clean energy, including the effectiveness of R&D investments, portfolio management, and organizational strategies.
Website: http://annagoldste.in
---
Gang He

Assistant Professor
Stony Brook University
Gang He's work concentrates on energy modeling, economics, and policy. He also studies key issues related to global climate change and the development of lower-carbon energy sources.
Website: www.ganghe.net
---
John Helveston

Assistant Professor
George Washington University
John Helveston seeks to understand consumer preferences and market demand for more sustainable technologies as well as relationships between innovation, industry structure, and policy in China and elsewhere.
Website: www.jhelvy.com
---
Steven Hoffenson

Assistant Professor
Stevens Institute of Technology
Steven Hoffenson studies product design and decision-making within complex socio-technical systems, using multi-disciplinary system modeling, optimization, and policy analysis.
Website: www.stevenhoffenson.com
---
Noah Kittner

Assistant Professor
University of North Carolina - Chapel Hill
Noah Kittner has studied energy systems engineering, science, and policy. His research spans from modeling innovation in emerging storage technologies to planning for a decarbonized electricity sector.
---
Youngbok Ryu

Assistant Teaching Professor
Northeastern University
Youngbok Ryu teaches economics, management, and policy courses and researches technology and innovation policy and management.
---
Beia Spiller

Lead Senior Economist
Enviromental Defense Fund
Beia Spiller's work includes research and advocacy on electricity pricing and regulation in New York and elsewhere, with the goal of achieving a more efficient electric system and improved environmental and social outcomes.
Website: https://sites.google.com/site/ebeiaspiller
---
Bjarne Steffen

Assistant Professor
ETH Zürich, Swiss Federal Institute of Technology
Bjarne Steffen draws on economics, political science, and innovation studies to investigate the roles of private institutions and the state in financing for low-carbon energy innovation.
Website: https://cfp.ethz.ch/
---
Kelly Stevens

Assistant Professor
University of Central Florida
Kelly Stevens' research interests include energy and environmental policy, environmental management, and science and technology policy. She is a member of UCF's Resilient, Intelligent, and Sustainable Energy Systems (RISES) research cluster.
Website: https://ccie.ucf.edu/profile/kelly-stevens/
---
Leah Stokes

Associate Professor
University of California, Santa Barbara
Leah studies interest groups' role in US states' energy policy, protests against energy infrastructure, political staff in Congress, environmentalists' electoral participation, violence against environmental activists, and effective water conservation policy in California.
Website: www.leahstokes.com
---
Kavita Surana

Assistant Research Professor
University of Maryland
Kavita Surana's research focuses on public policies for energy technology innovation and economic development, building on her experience developing innovative solar energy technologies in France.
Website: https://scholar.google.com/citations?user=A29NdlQAAAAJ&hl=en
---
Tian Tang

Assistant Professor
Florida State University
Tian Tang evaluates the effectiveness of innovation policies for clean energy and smart cities and highlights the importance of intergovernmental and cross-sectoral collaboration in their implementation.
Website: https://scholar.google.com/citations?hl=en&user=-eIDtJgAAAAJ
---
Lee White

Grand Challenges Research Fellow
College of Asia and the Pacific, Australian National University
Lee White's work examines how policies can support behavior change to increase clean technology uptake, including adoption of electric vehicles and household participation in demand response programs.
Website: https://sites.google.com/view/leevwhite/research
---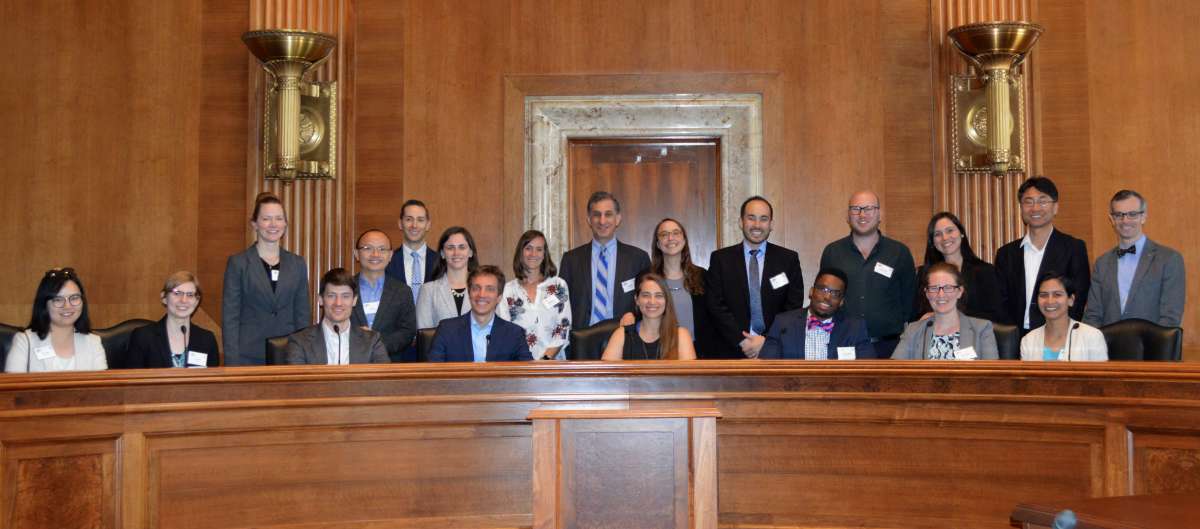 Energy innovation scholars and ITIF staff in the U.S. Senate Energy and Natural Resources Committee hearing room during the inaugural boot camp.